The IPhone Case 01
Iphone case made by Linseed.
Collaboration with AGOOD COMPANY™
Made from plants
100% circular
Made in sweden
United Kingdom and Europe: All orders are always inclusive of all VAT and taxes.
We ship worldwide with DHL from the Netherlands. We offer standard and express shipping with estimated delivery times available on the checkout page for both options.
All orders before 12:00 GMT+2 will be shipped the same day, and after that orders will ship the following working day.
If you have any questions please email customer support: customersupport@sohogrit.com
United Kingdom
Standard - Free 
Express - 9€ (free when shopping over 350€)
Europe
Standard – Free 
Express – 9€ (free when shopping over 350€)
USA
Express – 14€ (free when shopping over 350€)
Rest of the world
Express – 19€ (free when shopping over 350€) Our customer service is open by email and Live chat Monday to Sunday 09:00 – 22:00 (GMT+1, UK time) and will be happy to answer your inquiries.
Live Chat is available in the bottom corner chat button. Shipping

1. Which countries do you ship to?
- Worldwide
- Not currently shipping to Russia

2. Where do you ship your products from?
- All products are shipped from the Netherlands. 
- UK orders: All VAT, duties and taxes are prepaid and included.
3. How long will it take for my order to arrive?
- 2-6 days depending on destination. 
- You have a choice of different services in the checkout with shipping days written. Always express or standard shipping.

4. I do not receive my order, what should I do? 
- Please contact our support team customersupport@sohogrit.com

5. How can I track my order? 
- You will always receive an email with tracking number after your order is processed and shipped.

Returns:

1. What is your return policy?
- Return unused within 30 days.
2. How do I return/exchange my order?
- You create a return or exchange through our portal  
- There is no need to contact us before doing so.
3. Can I return an item bought in a store online?
- If bought at a different retailer, it has to be returned to the original store.

Orders:

1. How do I know you received my order? 
- You will receive an email confirming we have received your order. Then another email confirming the order has been sent with a tracking number.

2. Can I change or cancel my order? 
- Once an order is placed we are unable to change or cancel your order. It will have to be returned or exchanged once received.

3. I have received a faulty order, what should I do?

- Please contact us at customersupport@sohogrit.com with pictures and we will find the best solution.
Payment:

1. Why was my credit/debit card declined at checkout?
- We suggest you check with your card issuer or bank if the payment was declined, or try a different payment method.

3. Are your payment methods secure to use? 
- All payments method are encrypted with our payment partner Global-e.
4. How much tax and duty will I have to pay? 
- All VAT, duties and taxes are included for the UK and Europe.
- All duties and taxes up to 800$ are included for the United States.
- For Any other countries tax is not included but you can choose to prepay the amount or pay directly to the courier when the goods arrive. The amount to prepay will always show at checkout.
5. Are VAT/tax and duties included in the given price?
- VAT is always included.
- Duties, please see above.

Products and sizing:

1. How do I find the right size?
- Please use your normal size as our sizing fits true to size. If unsure, please measure your feet from heel to toe and use our size chart of CM measurement.

2. Are your products unisex? 
- Our products are unisex however at the moment we are only offering mens sizes on the website. As told by AGood Company —
"The mobile case's journey from the earth to case is the result of a wonderful partnership between four local businesses.
First our favourite farmer Arvid grows the linseed plants on his organic farm and gives the surplus to a small factory a short distance away who turn it into pellets."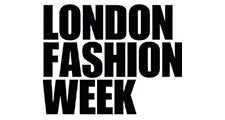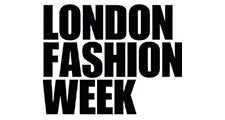 AGood Company Continues —
"They then make a short trip to another factory where the pellets are moulded into cases. Then they're ready to receive their beautiful prints from a local paintshop who applies each print by hand using organic paints. "
We make it sound easy, but it took more than a year and a lot of late nights to perfect."